Furniture
Jetson
The ultimate seated comfort, modern design, easy to place and a treasure piece for the home.
Jetson
Iconic easy chair designed by Bruno Mathsson. The Jetson chair reflects both his obsession with comfort and a classic Swedish modern design approach. It features a bowl-shaped seat, ergonomically designed high back with head pillow. Chrome swivel base with a unique self-return mechanism.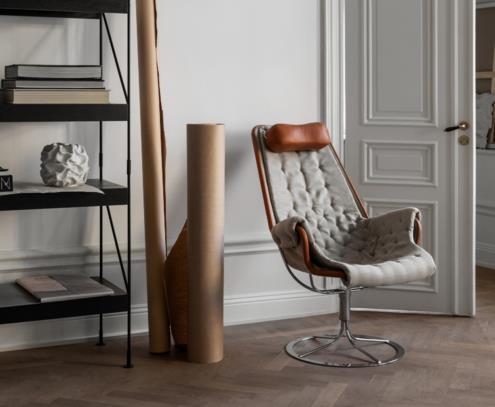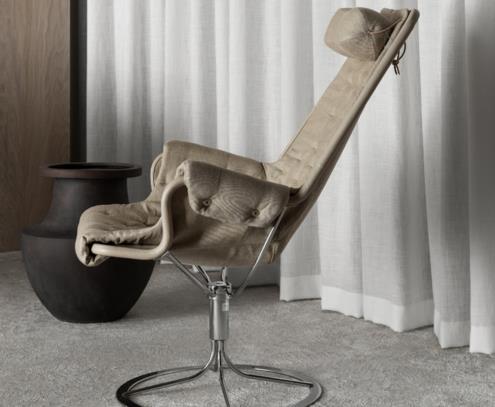 Features
Available in multiple colours and various fabric or leather
Seat section in tubing chrome, black or green with support fabric and leather edging
Cushion marked stitched and filled with polyether
Chrome-plated frame with rotation and memory construction
Description
Jetson is an icon of Swedish furniture design. Bruno Mathsson spent three years working on this futuristic armchair, which takes its name from an American TV series. The result was unveiled at an exhibition at Nordiska Galleriet in Stockholm in 1969 and it was a resounding success. Jetson is a milestone in Bruno Mathsson's production program and it's had many imitators. A bowl-shaped seat and a high ergonomically-designed back with headrest. A base with a unique memory function, meaning the chair rotates back to its original position.
Dimensions
| Width | Depth | Height | Seat Height |
| --- | --- | --- | --- |
| 65cm | 83cm | 97cm | 40cm |
Upholstery for DUX Easy chairs are available in a selection of DUX fabrics and leathers, using only high-quality choice materials in different price ranges. DUX selects fabrics and leathers based on quality, durability, resistance to pilling and rubbing, lightfastness and sustainability.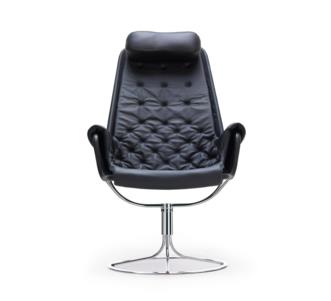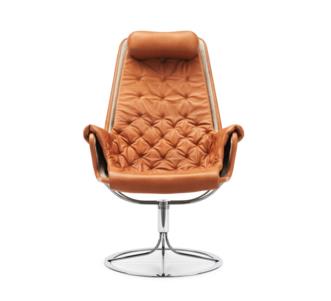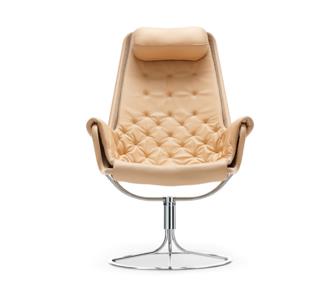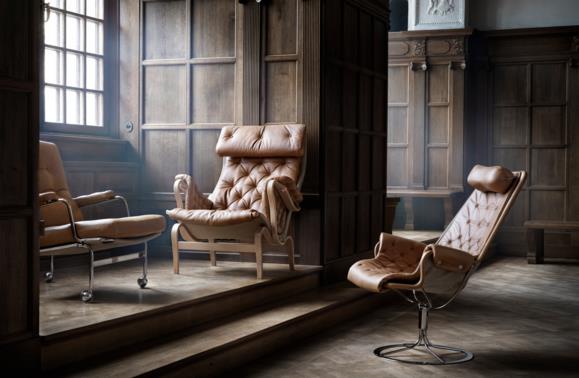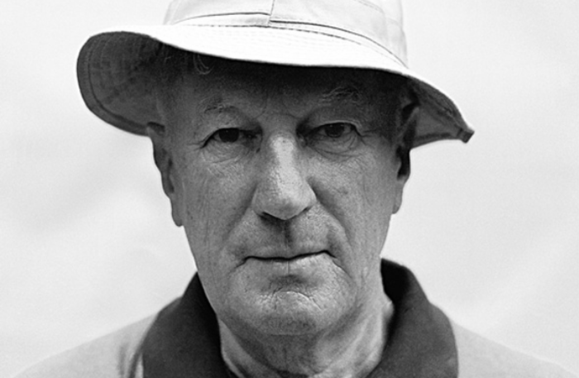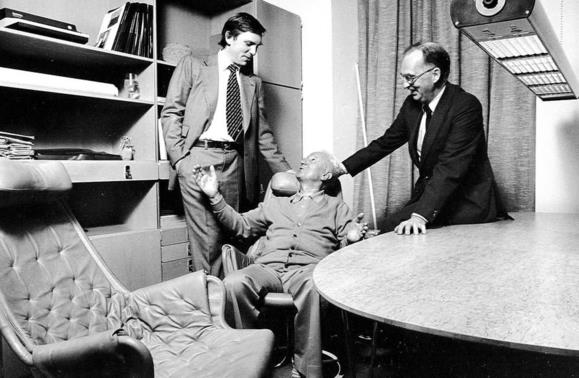 Iconic Swedish design
Bruno Mathsson
No one has made a larger impact on modern Swedish furniture design. Together we've created several timeless design classics.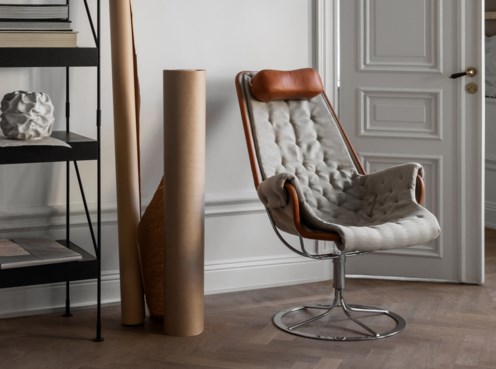 Jetson
Jetson